Introduction
Wilsons Promontory National Park (the Prom), is one of Victoria's most loved parks, as well as a National Park with significant environmental and cultural heritage values.
Traditional Owners have a deep and continuing connection to the land and waters of the Prom and have an ongoing role in caring for Country. At present, formal recognition is not in place at Wilsons Promontory. Traditional Owners who have interests in the area are represented by a number of Traditional Owner groups including two of the region's Recognised Aboriginal Parties – Gunaikurnai Land and Waters Aboriginal Corporation and Bunurong Land Council Corporation and the Boonwurrung Land and Sea Council.
Wilsons Promontory forms the southern-most tip of mainland Australia. More than 20% of Victoria's native plant species and half of its bird species occur in the National Park1.
Wilsons Promontory includes mountains, forests, fern gullies and granite headlands and is further defined by its sandy beaches, coastal dunes, heathlands and swamps, its diverse marine environment and islands1. The local area incorporates both the Wilsons Promontory National Park and Marine National Park.
The local area is located within a landscape of high natural values adjacent to Shallow Inlet and Corner Inlet Marine and Coastal parks that provide internationally important habitat for migratory wading birds.
Wilsons Promontory is highly valued by both residents and tourists for its natural scenic values, educational and recreational opportunities and Aboriginal cultural heritage significance. The landscape is underpinned by relatively stable soils and contains largely intact and diverse ecological vegetation communities including numerous rare and threatened species. The promontory is of national geological and geomorphological significance, containing a number of sites of State and regional significance2.
The main waterways include Tidal River, Darby River and Barry Creek, along with smaller streams including Growler, Miranda, Chinaman and Sealers Creeks and associated wetland areas. The waterways of Wilsons Promontory retain largely natural values as a result of their protection in the National Park.
Wilsons Promontory has diverse vegetation communities including:
Warm Temperate Rainforest
Cool Temperate Rainforest
Tall Open Forests
Woodlands
Heathlands
Swamp and Coastal Communities.
The habitats of Wilsons Promontory support threatened fauna species, including the:
New Holland Mouse
Long-Nosed Potoroo
Ground Parrot
White-Bellied Sea-Eagle
Swamp Skink
Damselfly (Hemiphlebia mirabilis)1.
Conservation planning for Wilsons Promontory has identified six terrestrial and four marine conservation assets: Heathland, Mixed Dry Forest and Woodland, Wet Forest and Rainforest, Coastal Grassy Woodland, Riparian and Wetland, Coastal (including islands), Unvegetated Soft Sediments, Subtidal Reefs, Seagrass Beds, and Water Column. These support a range of threatened species and important communities1.
The main day visitor, camping and overnight accommodation adjacent to the Tidal River estuary is a popular site for activities including walking, sightseeing, swimming, kayaking, boating and recreational fishing. The Prom continues to experience an increase in visitation with increased pressure on existing infrastructure and facilities in the park. The recently announced Prom revitalisation funding incorporates the Prom Sanctuary concept (predator proof fence and associated pest control) and infrastructure improvements to manage the impacts of visitation and improve visitor experience.
Collaborative action for Biodiversity
The local area incorporates the Wilsons Promontory landscapes of interest for Biodiversity Response Planning.
Wilsons Promontory is a focus area due to the high biodiversity values and the potential to effectively address threats to flora and fauna. The landscape supports largely intact terrestrial ecosystems surrounded by diverse marine habitat including offshore islands with seal and seabird colonies. Other biodiversity features include important vegetation communities, Cool Temperate Rainforest (Flora and Fauna Guarantee Act 1988 (Victorian)) and Subtropical and Temperate Coastal Saltmarsh (Environment Protection and Biodiversity Conservation Act 1999 (Federal)) and associated threatened flora and fauna7.
Snapshot
The Wilsons Promontory Conservation Action Plan, provides the most up to date assessment of the current condition for nested assets. It is based on a qualitative assessment of ecological attributes informed by criteria and measures. A summary of the 2017 assessment as outlined in the Conservation Action Plan is set out below1.
| CONSERVATION ASSET | CURRENT CONDITION (2017) | DESIRED TREND |
| --- | --- | --- |
| Heathland | Good | ⬈ |
| Mixed Dry Forest and Woodland | Good | ⬈ |
| Wet Forest and Rainforest | Good | ⬈ |
| Coastal Grassy Woodland | Poor | ⬈ |
| Riparian and Wetland | Fair | ⬈ |
| Coastal, including islands | Very good | ➨ |
| Unvegetated soft sediments | Very good | ➨ |
| Subtidal reeds | Very good | ➨ |
| Water column | Very good | ➨ |
| Seagrass beds | Very good | ➨ |
Current and Future Challenges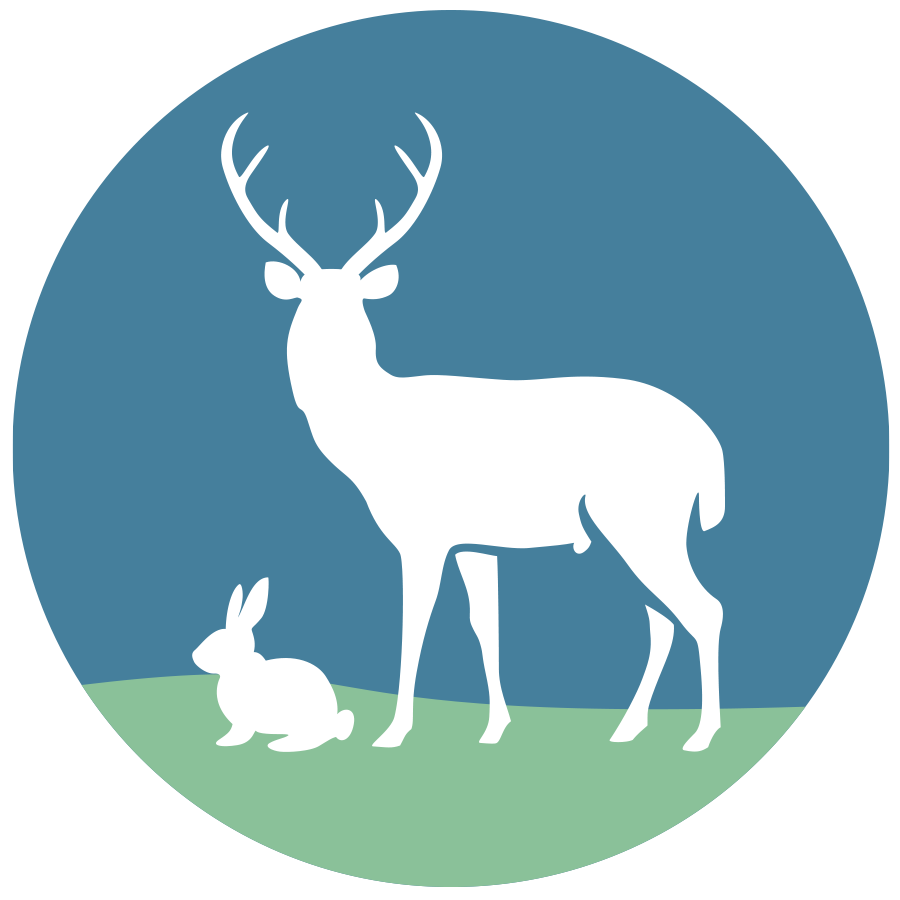 Key challenges in the Wilsons Promontory local area include:
Grazing pressure from pest animals
Overabundant native and non-native wildlife, including rabbits, kangaroo and deer
Predation by foxes and cats and invasion by pest plants (native and non-native) are also key threats to the Wilsons Promontory ecosystems
Understanding and responding to the impacts of climate change and coastal processes such as erosion and sea level rise are also major challenges
Climate related events such as increased storms, floods and wildfire are expected to continue to place pressure on ecosystems and visitor infrastructure
Population related pressures such as increased recreational use, visitation and managing competing uses are also a key concern identified by the community and agencies.
Overview of current and future management challenges for the Wilsons Promontory local area
| KEY MANAGEMENT CHALLENGES FOR LAND, WATER, BIODIVERSITY AND COAST AND MARINE | LAND | WATER | BIODIVERSITY | COAST AND MARINE | COMMUNITY CONCERNS |
| --- | --- | --- | --- | --- | --- |
| Altered water regime | | ✔ | ✔ | | |
| Erosion and soil degradation | ✔ | ✔ | | | |
| Pest plants | ✔ | ✔ | ✔ | ✔ | ✔ |
| Pest animals and overabundant wildlife | ✔ | | ✔ | ✔ | ✔ |
| Marine pests | | | | ✔ | |
| Recreational use and visitation impacts (includes activities and access) | | ✔ | ✔ | ✔ | ✔ |
| Development pressures (includes infrastructure to support visitation) | ✔ | ✔ | ✔ | ✔ | |
| Coastal erosion and hazards | | | | ✔ | |
| Inappropriate fire regimes | | ✔ | ✔ | ✔ | |
| Lack of resources/capacity to address management challenges | | | | | ✔ |
| Climate change and related extreme events (e.g. wildfire, flood, storm surge, sea level rise) | ✔ | ✔ | ✔ | | ✔ |
Opportunities and Priorities
Traditional Owners priorities for Country
Ongoing engagement and consultation with Traditional Owners will occur through RCS implementation to confirm priorities and aspirations for Country. This will be led by Parks Victoria, in collaboration with Traditional Owner groups through a range of planning processes including renewal of the Conservation Action Plan and review of the Park Management Plan.
New opportunities include collaboration between agencies and the community to support outcomes for Wilsons Promontory through action along the Yanakie Isthmus.
The table below set out the other opportunities and priorities for agency partners and the community for this local area.
OTHER LOCAL AREA OPPORTUNITIES AND PRIORITIES
◾ Implement programs that address the combined impacts of predators, grazing pressure, invasive plants and altered fire regimes
◾ Renew and implement the Wilsons Promontory Conservation Action Plan
◾ Undertake a comprehensive review of the Wilsons Promontory National Park Management Plan in collaboration with Traditional Owners
◾ Undertake research to address critical knowledge gaps for key conservation assets
◾ Implement the Wilsons Prom revitalisation project including construction of a predator proof fence, associated biodiversity enhancement activities and upgrades to visitor infrastructure.
◾ Increase community awareness of the environmental and cultural values of Wilsons Promontory and provide opportunities for community participation
◾ Work together to understand and implement climate change adaptation priorities at the local scale
◾ Support Traditional Owners' aspirations for and participation in land, water and biodiversity management
Community perspectives
What does the Wilsons Promontory local area look like in the future?
"Improved visitor experience and integrated into Prom Sanctuary opportunities such as education, research and rewilding (introduction of species into a safe haven)."
"Beaches clear of weeds such as sea spurge which causes issues for shore bird habitat."
"A green, pristine environment, healthy ecosystems."
"People interacting with the environment."
The top land, water and biodiversity management actions identified by community members were:
Control pest plants (native and non-native)
Control pest animals and overabundant wildlife
Protect coastal environments from marine pests
Manage the impacts of increased recreation and tourism on natural areas
Manage fire risk/improved fire management
Incorporate traditional ecological knowledge in the planning and delivery of programs
Support community participation in land, water and biodiversity management
Collaboration between agencies and community on local projects
Increase knowledge base and resources to manage The Prom.
The top areas of focus for climate change adaptation were:
Maintain a diversity of habitats, environments and species to maximise the chance of survival
Incorporate traditional ecological knowledge into climate change adaptation
Focus on reversing ecosystem decline – not just 'holding the line'.
The top areas for helping communities and industries to participate in land, water and biodiversity management were:
Grants or incentives to undertake projects
Funding for research and development
Collaboration between agencies and community/industry on projects at a local level.
Management Directions and Regional Outcomes
Management directions are the overarching strategies to guide agency and community collaboration. The agency and community priorities outlined above will help to realise the management directions at the local area scale.
Implementation will be guided by regular Local Area partnership forums and implementation planning processes that prioritise effort with consideration to value for money, and issues of feasibility and risk.
Priority management directions have been defined for each theme: Land, Water, Biodiversity, Coast and Marine, Traditional Owners, Community and Climate Change.
The RCS outcomes hierarchy can be found here with a more detailed matrix showing how the medium term outcomes align to local areas here.
Further details on RCS implementation can be found here.
References
Parks Victoria. Conservation Action Plan for parks and reserves managed by Parks Victoria. Wilsons Promontory. January 2017. Melbourne: Parks Victoria, 2017
WGCMA. West Gippsland Regional Catchment Strategy 2013- 2019. Traralgon: West Gippsland Catchment Management Authority, 2013
DELWP. Victorian Land Cover Time Series Data 1985 – 2019. East Melbourne : Department of Environment, Land, Water and Planning , 2020a
RMCG. West Gippsland Regional Catchment Strategy Review and Renewal Report. Prepared by RMCG for the West Gippsland Catchment Management Authority, 2020
DELWP. Draft Gippsland Regional Adaptation Strategy. Department of Environment, Land, Water and Planning, n.d
WGCMA. West Gippsland Regional NRM Climate Change Strategy. West Gippsland CMA, Traralgon, Victoria, 2016
DELWP. Biodiversity Response Planning Fact Sheets. Department of Environment, Land, Water and Planning. [Online] 2021.