Introduction
The Gunaikurnai are the Traditional Owners of the Gippsland Coastal Plains local area. The Gunaikurnai has a deep, longstanding connection with the area and have an ongoing role in caring for Country.
The Gippsland Coastal Plains local area extends from Gormandale in the eastern part of the Strzelecki ranges and incorporates the plains stretching to Ninety Mile Beach.
Merriman Creek and its tributary Monkey Creek flow to the coast providing an important water source for agriculture and the township of Seaspray1. The local area receives less rainfall than other parts of southern Gippsland due in part to the rain shadow effect on the Strzelecki Ranges, making it more susceptible to drought.
Landcare volunteers and groups in the local area are supported by the Yarram Yarram Landcare Network.
Groundwater resources include the Yarram Water Supply Protection Area (WSPA). The WSPA extends across a large part of the onshore extent of the Latrobe Group Aquifer. It interacts with rivers where it is unconfined (on the southern edges of the Strzelecki Ranges, north of Yarram). This aquifer also contains the oil and gas reserves mined offshore in Bass Strait. The Latrobe Group Aquifer contains extremely large volumes of high quality (fresh) groundwater2.
The soils in the local area are part of the coastal plain land system that support agricultural production, forestry and important vegetation communities. The coastal plains are characterised by dune field landscapes consisting of dunes, swales and swamps all dominated by wind-blown sands which experience extremes in drainage. Agricultural land is susceptible to wind erosion, however soil remains intact when covered by native vegetation3;4. Planning is currently underway for large scale renewable energy generation and associated infrastructure in this local area.
Native vegetation within the local area is of high biodiversity and natural value, though it is poorly connected to larger remnants located within State Parks and conservation reserves (such as the Mullungdung State Forest). This landscape also provides important habitat for the genetically diverse South Gippsland koala population and quality patches of native grassland remain between the Mullungdung forest to the coast5.
The extensive sandy beaches and marine waters of Ninety Mile Beach are a popular destination for local fishers and tourists. The coastal reserves are valued for their natural scenic values and the recreational opportunities they provide. The coast and marine environment includes a range of complex habitats, vegetation communities and the numerous threatened species they support. Jack Smith Lake and its associated wetlands are listed in the Directory of Important Wetlands of Australia (DIWA) and are valued for the diversity of bird species they support.
Collaborative action for Biodiversity
The local area incorporates the Mullungdung-Darriman Biodiversity Planning landscape of interest for Biodiversity Response Planning.
Mullungdung-Darriman is a focus area due to the high biodiversity values and the potential to effectively address threats to flora and fauna. Biodiversity features include important vegetation communities (Plains Grassland (South Gippsland) Community (Flora and Fauna Guarantee Act 1988 (Victorian)), and Subtropical and Temperate Coastal Saltmarsh (Environment Protection and Biodiversity Conservation Act 1999 (Federal)) and associated threatened flora and fauna (e.g. Powerful Owl, Masked Owl, Wellington Mint-Bush, Dwarf Kerrawang, Trailing Hop-Bush and Purple Diuris5).
Snapshot
This section provides an overview of the local area condition and trends for RCS asset themes, including information for a selection of indicators from the state-wide outcomes framework.
Land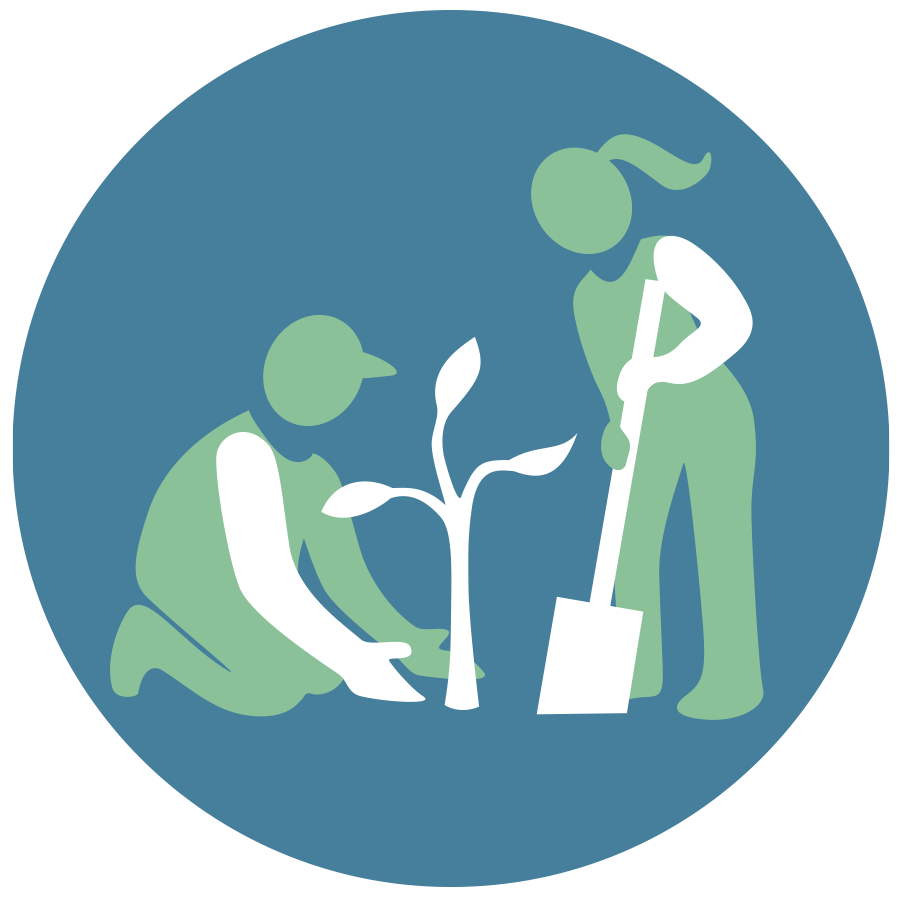 Exposed soil ranged between 4.1% and 9.9% in Wellington Shire for the period 2000-20196.
Exposed soil on agricultural land can be an issue for landholders in this part of the region during extended dry periods.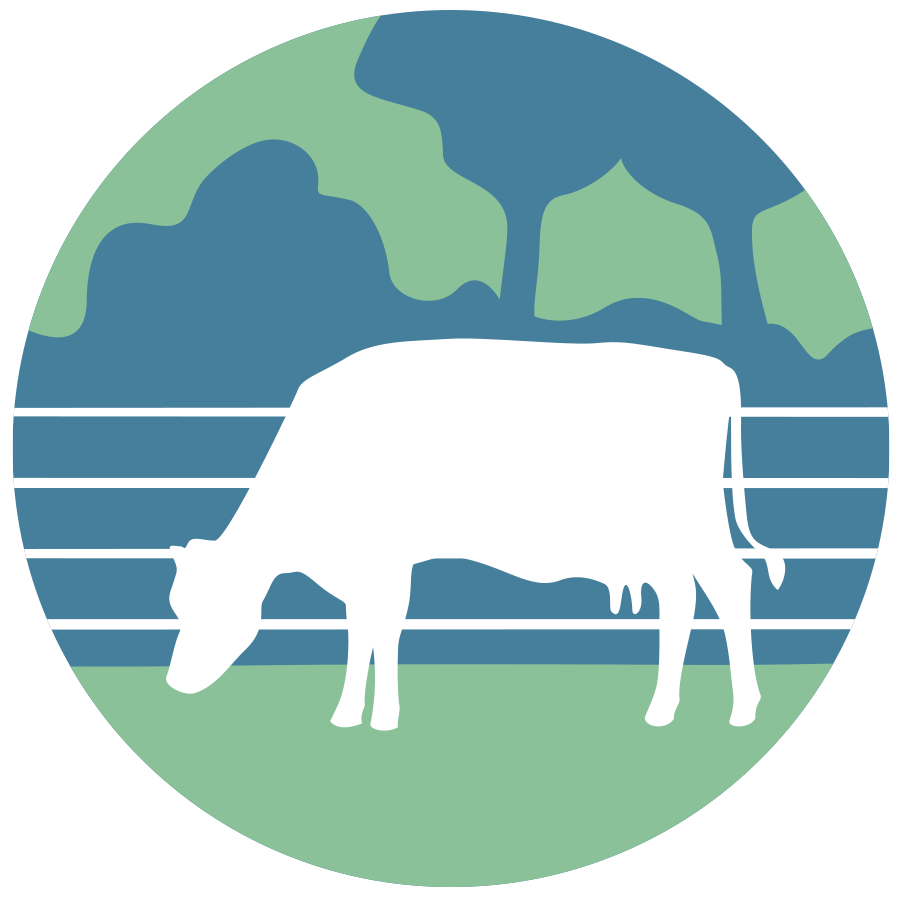 Native trees and shrubs are the dominant landcover type in the Gippsland Coastal Plains (41,129 ha). Non-native pasture (associated with livestock enterprises) is also a major land use (29,820 ha), followed by forestry (11,464 ha)7.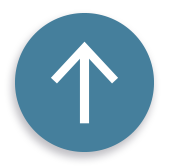 The area of irrigated horticulture, dryland cropping, exotic woody plants, forestry and urban land uses increased between 1985 and 20197.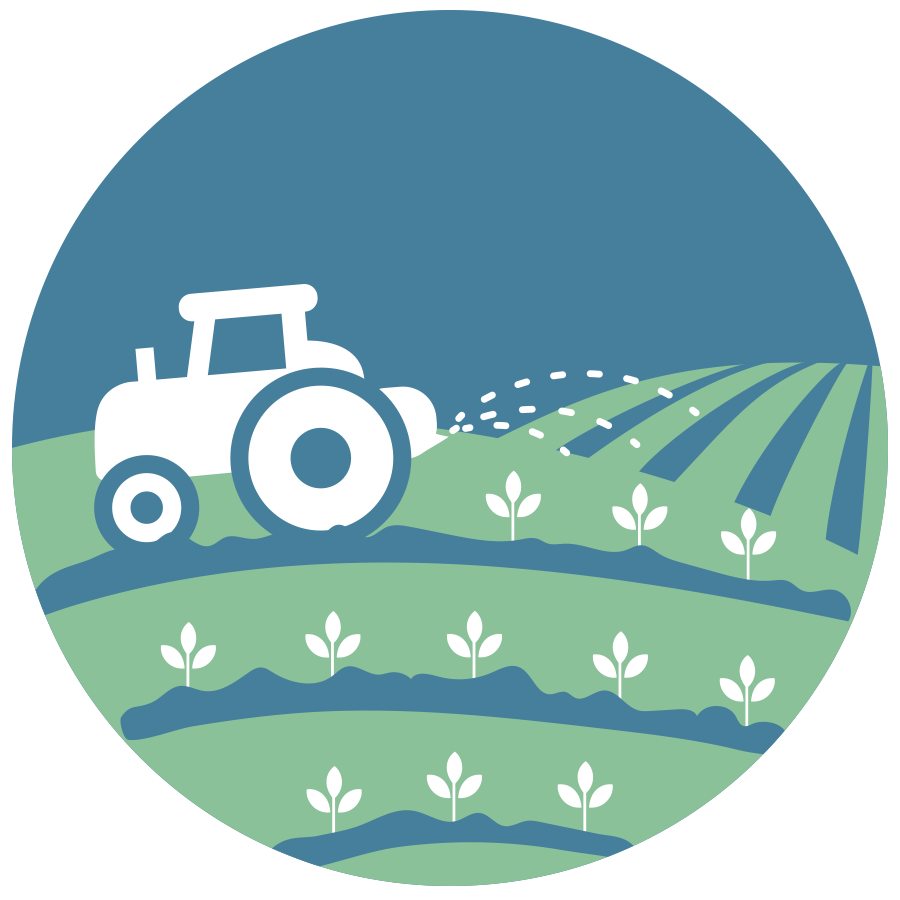 The combined production value of agriculture for the year 2015-16 was $39M. Milk production was the major commodity followed by cattle and calves. Sheep and lambs and wool are also significant in the local area12.
Biodiversity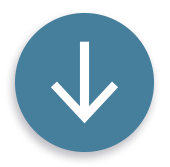 There was a loss of native scattered trees (-41%), native shrubs (-34%) and native grass herb (-15%) for the period 1985-20197.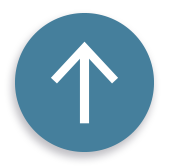 During the period 1985-2019 the area of native trees and natural low cover remained relatively stable7.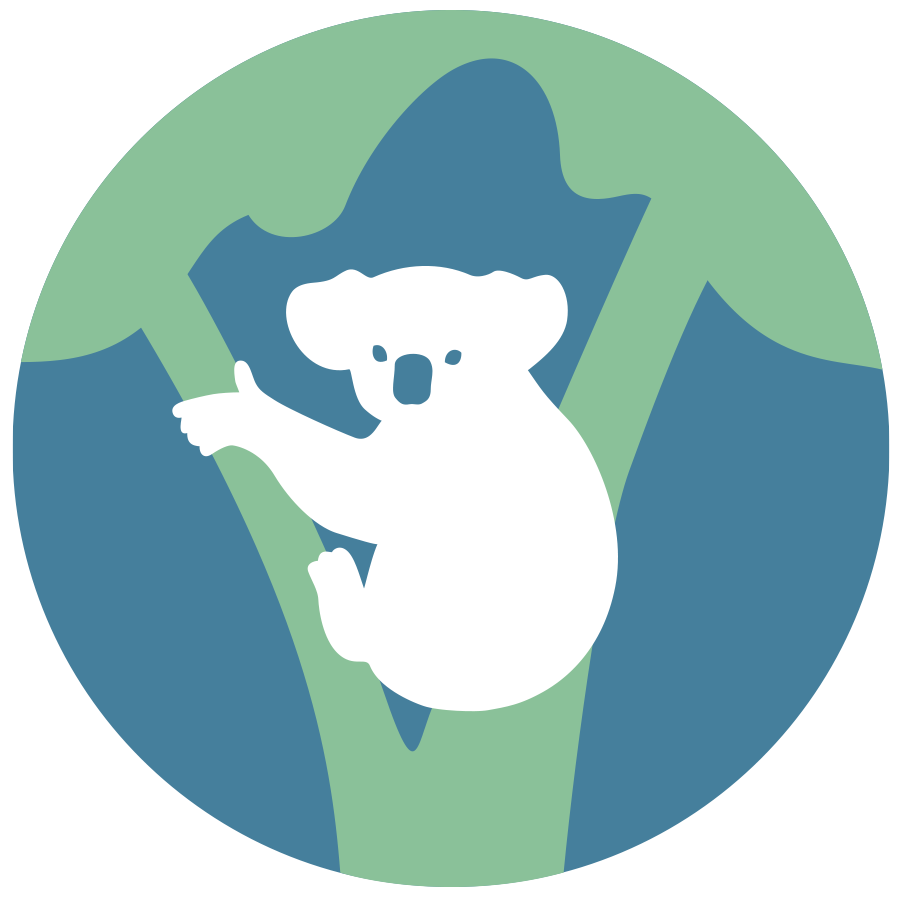 14,977 ha of terrestrial and marine habitat is permanently protected through the reserve system (about 14% of the total area of the Gippsland Coastal Plains)8. There was over 352 ha of habitat permanently protected through the establishment of Trust for Nature covenants across seven sites during the period 2000-2019.
Water
The Water snapshot provides a summary from the Long Term Water Resource Assessment for Southern Victoria.
Surface Water
Current surface water availability is 32.8GL in the Merriman Creek system. 98% of surface water is available to the environment9.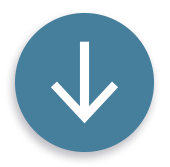 Since the Sustainable Water Strategy, the cap on the amount of unallocated surface water available for the future winter-fill diversions has been revised downwards in several catchments.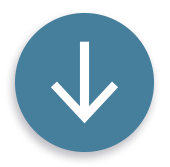 Water availability in the South Gippsland basin has declined by 12% when compared with historical estimates. Water availability has been impacted by climate change, with large scale land use changes to more intense land use also a potential contributor.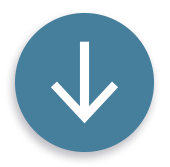 When conditions become drier this affects the amount of water for the environment as it is provided through above cap flows. Declines in water available to the environment, may have been greater if unallocated licences had been allowed to be taken up by water users9.
Groundwater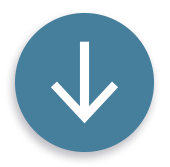 Groundwater resources include the Yarram Water Supply Protection Area. Monitoring of the Groundwater Management Area shows there has been a long-term decline since the 1970s due to offshore oil and gas extractions which are connected to the lower aquifer9.
Waterways and wetlands
There was only a small amount of riparian improvement activities undertaken during the period 2000-2019 (16 ha). This included weed control activities along Merriman Creek.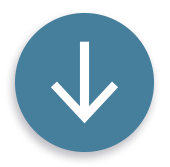 The area of perennial wetlands declined by 45% and seasonal wetlands by 15% between 1985 and 20197.
Marine and coast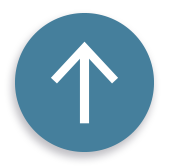 There was an increase in the area of saltmarsh (17%) and mangroves (+4%) remained stable over the 35 year assessment period from 1985-20197.
Community
The local area includes the settlements of Gormandale and Woodside with Seaspray just outside the boundary.
In 2016 Woodside had a population of 361, whilst Gormandale had a population of 323. These areas are surrounded by a rural community that includes Darriman, Willung South, Carrajung South and Giffard West10.
Current and Future Challenges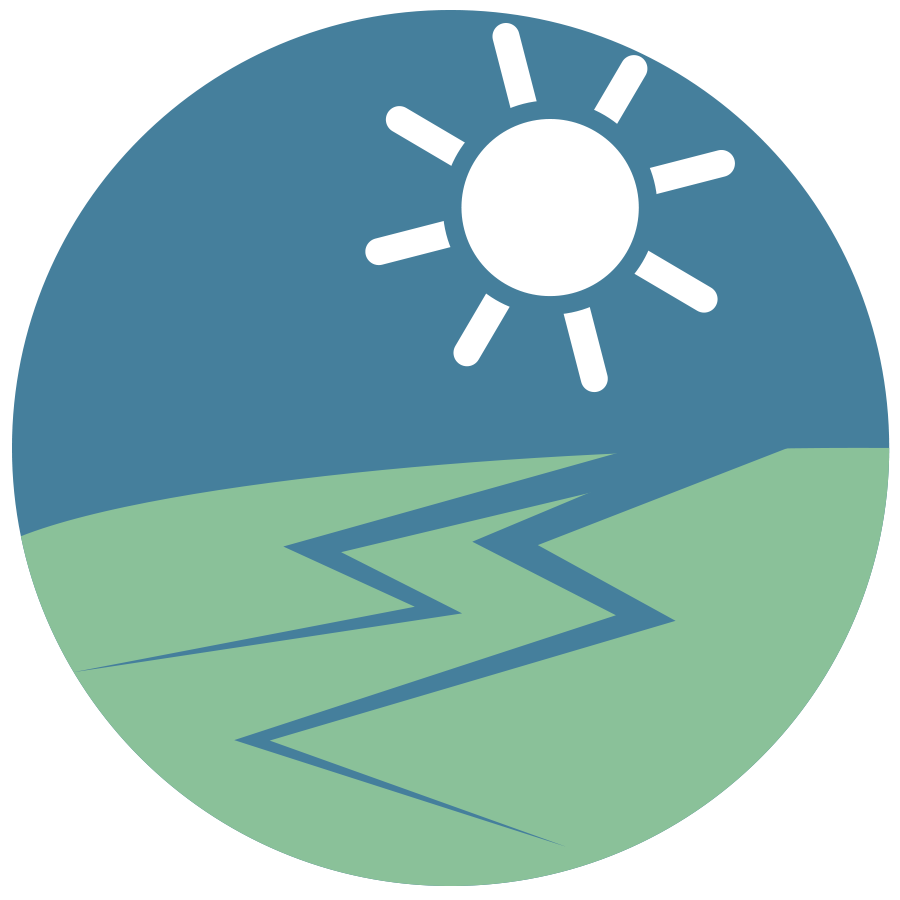 Understanding and responding to climate change are key challenges in the Gippsland Coastal Plains local area, and will require the combined efforts of agencies, landholders and community groups. Along with climate change are issues associated with soil degradation and the viability of agricultural enterprises. The risk of wildfire and ensuring appropriate use of fire to protect built assets and community whilst supporting biodiversity is also an emerging challenge in this local area.
Population pressures associated with increased recreational use and visitation are a concern, with dumping and illegal harvesting an issue in the parks and reserves in this local area.
Reduced water availability and increased demand for water is a concern for local community members with potential impacts on the environment, irrigation and drinking water supply.
The unauthorised artificial opening of the Merriman Creek estuary has occurred in the past. These illegal openings can result in a rapid change in water level with negative impacts on the health of the estuary and the flora and fauna it supports.
Securing sufficient funds for new and ongoing programs and greater action by agencies to protect and manage land, water and biodiversity have been highlighted as key concerns by the community.
Habitat fragmentation and the impacts of deer as well as more established pests have also been identified by community members and agency partners as key challenges in the Gippsland Coastal Plains local area.
Managing the impacts of development (including renewable energy projects) may also become a greater challenge in the future, with some concerns about the potential for competition for land and impacts on amenity and biodiversity.
Overview of current and future management challenges for the Gippsland Coastal Plains local area
| KEY MANAGEMENT CHALLENGES FOR LAND, WATER, BIODIVERSITY, COAST AND MARINE | LAND | WATER | BIODIVERSITY | COAST AND MARINE | COMMUNITY CONCERNS |
| --- | --- | --- | --- | --- | --- |
| Unsustainable water use and altered water regime | | ✔ | | | ✔ |
| Erosion and soil degradation | ✔ | | | ✔ | ✔ |
| Pest plants | | ✔ | ✔ | ✔ | ✔ |
| Pest animals | | ✔ | ✔ | ✔ | ✔ |
| Inappropriate fire regime and risk of wildfire | | | ✔ | | ✔ |
| Land management practices (includes timber harvesting, land and livestock management practices) | ✔ | ✔ | ✔ | | ✔ |
| Potential impacts of development (includes renewable energy projects) | ✔ | ✔ | ✔ | ✔ | ✔ |
| Poor water quality (as the result of excess nutrients, sedimentation, oil spills and other pollutants) | | ✔ | | ✔ | |
| Recreational use and visitation impacts (includes activities and access) | | ✔ | ✔ | ✔ | |
| Dumping and illegal harvesting | | | ✔ | | ✔ |
| Lack of resources/capacity to address management challenges | | | | | ✔ |
| Coastal erosion and hazards | | | | ✔ | |
| Climate change and related extreme events (e.g. wildfire, flood, storm surge, sea-level rise). | ✔ | ✔ | ✔ | ✔ | ✔ |
Opportunities and Priorities
The Traditional Owners of this local area, the Gunaikurnai people, have cared for this Country for thousands of years. Their place-based aspirations and priorities are outlined in the Gunaikurnai Whole of Country Plan.
Community members and agency partners have highlighted the need for dedicated resourcing and on-ground action to support the land, water and biodiversity management in the Gippsland Coastal Plains local area.
The tables below set out the overarching Traditional Owner priorities that are relevant across all local areas and the other opportunities and priorities for agency partners and the community for this local area.
TRADITIONAL OWNER PRIORITIES
◾ Protecting cultural heritage from pressures associated recreation, land use changes and climate
◾ Actively managing the water, fire, wildlife and biodiversity on Country in a culturally appropriate way
◾ Having the authority to lead managing Country on behalf of the rest of the community
◾ Seeking carbon production through forest restoration
◾ Participating in economic opportunities, including employment and enterprise development associated with caring for Country
◾ Access to water to restore customary practices, protect cultural values and uses and heal Country
◾ Secure water rights to restore and reserve waterways and practice self-determination on how and where water is used for cultural, environmental or economic purposes.
OTHER LOCAL AREA OPPORTUNITIES AND PRIORITIES
◾ Protect and improve biodiversity including through permanent protection and targeted actions to reduce threats
◾ Address illegal and un-authorised activities on public land and waterways (e.g. dumping, firewood removal, off-road activities)
◾ Explore the improved use of fire including traditional ecological practices to support biodiversity and reduce wildfire risk
◾ Establish partnership approaches for Integrated Catchment Management in the Gippsland Coastal Plains
◾ Improve collaboration and support for Landcare
◾

Minimise the impacts of renewable energy development proposals on land and biodiversity
◾ Work together to understand and implement climate change adaptation priorities at the local scale
◾ Support farmers to implement practices that improve land management and increase water use efficiency
◾ Support Traditional Owners' aspirations for and participation in land, water and biodiversity management
◾ Improve knowledge of the health of waterways and wetlands and take action to reduce threats (Merriman Creek, Jack Smith Lake and hydrological connectivity with Lake Reeve)
◾ Investigate and implement options to address water recovery targets (for Traditional Owner, environmental and recreational values).
Community perspectives
What does the Gippsland Coastal Plains landscape look like in the future?
"A greater focus on improving the health of Merriman Creek (threat removal e.g. weeds and stock access, improving indigenous tree planting), along with water quality monitoring to better protect its biodiversity values as habitat for vulnerable and endangered species (Platypus and Burrowing Crayfish)."
"More trees and greater biodiversity, however I fear it will be solar panels, wind turbines and more houses with no eaves."
"Sustainable farming and land use. Adequate and ongoing funding for waterways and Landcare facilitators."
The top land, water and biodiversity management actions identified by community members were:
Control pest plants
Fencing of waterways and native vegetation
Retain and restore native vegetation communities including the establishment of biolinks
Support agricultural practices that improve soil health, productivity and water use efficiency
Control pest animals
Improve knowledge of land, water and biodiversity and the effectiveness of our actions (e.g. study into the health of Merriman Creek)
Use Traditional Owner knowledge to inform the planning and delivery of actions
Support community groups particularly Landcare to participate in land, water and biodiversity management.
The top areas of focus for climate change adaptation were:
Maintain a diversity of habitats, environments and species to maximise the chance of survival
Improved agricultural practices and positive land use change to ensure such enterprises remain viable
New technologies and approaches that maximise agricultural productivity with lower inputs
Increase carbon sequestration through activities such as revegetation and soil improvement
Conduct monitoring and research that improves our ability to plan for and adapt to climate change.
"We're in the Bermuda triangle, it doesn't rain here anymore, the last 10 years have been dry."
The top areas for helping communities and industries to participate in land, water and biodiversity management were:
Collaboration between agencies and community/industry on projects at a local level
Grants or incentives to undertake projects
Information/advice to improve knowledge.
Management Directions and Regional Outcomes
Management directions are the overarching strategies to guide agency and community collaboration. The agency and community priorities outlined above will help to realise the management directions at the local area scale. 
Implementation will be guided by regular Local Area partnership forums and implementation planning processes that prioritise effort with consideration to value for money and issues of feasibility and risk.  
Priority management directions have been defined for each theme: Land, Water, Biodiversity, Coastal and Marine, Traditional Owners, Community and Climate Change.
The RCS outcomes hierarchy can be found here with a more detailed matrix showing how the medium term outcomes align to local areas here.
Further details on RCS implementation can be found here.
References
WGCMA. West Gippsland Waterway Strategy 2014-2022. West Gippsland Catchment Management Authority, 2014
WGCMA. West Gippsland Regional Catchment Strategy 2013-2019. Traralgon: West Gippsland Catchment Management Authority, 2013
WGCMA. West Gippsland Soil Erosion Management Plan. West Gippsland Catchment Management Authority, 2008
WGCMA. West Gippsland Regional NRM Climate Change Strategy. West Gippsland CMA, Traralgon, Victoria, 2016
DELWP. Biodiversity Response Planning Fact Sheets. Department of Environment, Land, Water and Planning. [Online] 2021
Van Dijk, A and Summers, David. Australia's Environment Explorer, The Australian National University. Exposed Soil. [Online] 27 November 2020
DELWP. Victorian Land Cover Time Series Data 1985-2019. East Melbourne: Department of Environment, Land, Water and Planning, 2020a
DAWE. Collaborative Australian Protected Areas Database (CAPAD) – Terrestrial & Marine. [Spatial Layer] Canberra : Department of Agriculture, Water and the Environment, 2021
DELWP. Long Term Water Resource Assessment for Southern Victoria. Basin by Basin Results. East Melbourne: Department of Environment, Land, Water and Planning, 2020
id. Wellington Shire Council Locality Snapshots. [Online] January 2021
RMCG. West Gippsland Regional Catchment Strategy Review and Renewal Report. Prepared by RMCG for the West Gippsland Catchment Management Authority, 2020
ABS. Agricultural Census: Agricultural Data – 2005-06, 2010-11 and 2015-16. Canberra : Australian Bureau of Statistics, 2020.